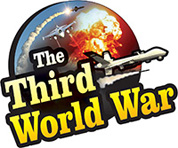 Washington: 'The possibility of an Iranian attack over the Persian Gulf has increased after the nuclear treaty has been scrapped. In view of this, the US Navy has been put on high alert in this region', a senior US Naval official made this declaration as a warning to Iran. In the last few days, the Iranian leaders have threatened the United States of dire consequences. The United States having taken these threats seriously seems to have enhanced the preparedness of the US Navy in the Persian Gulf.
The Fifth Fleet of the US Navy is currently stationed in the Persian Gulf. There are two aircraft carriers, a fleet of 20 destroyers, 103 fighter jets and more than 20000 sailors and marines in this Fleet. The largest aircraft carrier in the world namely the 'USS George HW Bush', is a part of this Fleet. Admiral Richardson informed that as this Fleet has been participating in counter terrorist activities in Iraq-Syria and Afghanistan for the last few years, the US warships present in the Persian Gulf are on a perpetual alert.
But since the last few days the US warships in the Persian Gulf have been placed on a high-alert, said Richardson. 'There is an atmosphere of uncertainty in the Persian Gulf since the past few days. Iran is liable to take any action at any time after the nuclear deal was scrapped. Therefore, the US Navy has been placed on high-alert to retaliate to any eventuality or any unexpected incidents', claimed Admiral Richardson.
There is no change in the Iranian military movements. But after the declaration made last week, there is a keener watch on Iranian actions, clarified Richardson. Last year, the Iranian Navy had dangerously chased the US aircraft carrier and the destroyers on surveillance in the Persian Gulf. The United States had alleged that the dangerous manoeuvres of the Iranian patrol ships had threatened the safety of the US warships. There were also reports of an Iranian drone taking photographs of a US warship. Therefore, the possibility of rise in dangerous acts by Iran in this marine region is being predicted. In view of these events, the US Navy has been placed on high-alert, declared Admiral Richardson.
If a conflict sparks, the Iranian Navy may first target the huge US warships and destroyers. Iran has included small but superfast warships in its Fleet for this purpose. Iran is confident that these can bring even a mighty Navy like the United States, to its knees. Hence, Iran has repeatedly warned the United States not to underestimate the strength of the Iranian Navy. The United States is also aware that Iran could attack the US allies and interests in these allied countries to deliver a blow to it. Consequently, placing the US Navy in the Persian Gulf on high-alert.