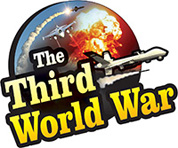 Washington: – US Department of State warned 'Russia is taking undue advantage of the conflict between the government and rebels in Libya. Russia should keep out of the conflict. Otherwise, the United States will have to get involved in the conflict, in support of the Libyan government.' Libya is an oil-rich country and the soldiers of US special forces are already deployed in Libya. The US state department's warning becomes significant against this background.
The then-President Barack Obama had declared support to the Libyan government that took over power after overthrowing the Muammar Gaddafi regime. Whereas, US President Donald Trump had taken a neutral stand in the Libyan conflict, so far. But it is claimed that the United States clarified its stand for the first time, warning Russia to keep out of the conflict. The US Department of State gave its reaction regarding the Libyan conflict, on Friday.
US Department of State warned 'The Libyan rebels should stop the conflict against the government. If the conflict is stopped, cooperation can be established between the United States and Libya. But the third country interference, in Libyan politics, has to stop. The United States supports the sovereignty of Libya and Russia should not take undue advantage of the conflict. Otherwise, the United States will have to involve in the Libyan conflict.' At the same time, the United States appealed to the rebels led by General Haftar to stop the attacks on capital Tripoli.
There is a coalition rule of the Government of National Accord, in Libya. Prime Minister Fayez Al-Sarraj is leading the government and it has the support of the United Nations, Turkey and European countries. But General Khalifa Haftar, leader of the Libyan National Army, is accusing Prime Minister Sarraj of pushing the country towards extremism. Other than this, a conflict is going on in Libya over the issues like corruption and some other issues between the government and the Haftar rebels.
General Haftar has started the conflict to gain control over capital Tripoli and oust the Sarraj government. Fierce conflict is going on since the last two months, to gain control over Tripoli and more than 7,000 people have been killed in the conflict. Whereas, the United Nations has expressed concern that millions of Libyan citizens have been dis-housed. It is being alleged that Russian mercenaries are assisting the Libyan rebels in this conflict. Photographs of these Russian mercenaries have been published. Whereas, Turkey is supplying drones and missiles to Prime Minister Sarraj.
The United States had not participated in the conflict in Libya. But the western media are claiming that if the Russian interference in these oil-rich countries increased, the United States would enter the conflict.