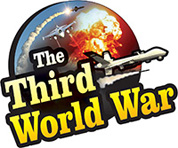 Berlin/Washington: German Foreign Minister Heiko Maas reprimanded the United States in clear words saying, 'The European countries will decide the policy to address Europe's oil needs and the United States need not interfere in that.' A few days ago, the US Ambassador to Germany had threatened to impose sanctions against the companies participating in the Nord Stream-2 gas pipeline project, between Russia and Germany. Germany's strong reaction was in reply to the US threat.
Given the consistent disputes arising with Ukraine over oil, Russia has undertaken independent schemes to supply oil to Europe. The Nord Stream-2 project aims to provide natural gas directly from Russia to Germany, and the project has a cost outlay of $11 billion. Both Russia and Germany have highlighted that the project is a very ambitious and the heads of both the states have reiterated it on a regular basis. A large amount of fuel would be supplied to Germany from Russia through the pipeline.
However, US President Donald Trump has adopted an aggressive policy to market the US oil and started reaching out to every corner of the world for its import. Trump's move is an attempt to end the Russian domination in the crude oil sector, and the primary objective is acquiring European markets, where Russia is predominant. To accomplish the said objective, the joint oil projects between Russia and Europe had to face obstacles and Nord Stream-2 is a glaring example of it.
Both Russia and Germany have adopted an aggressive stance over the Nord Stream-2 pipeline and have initiated efforts to stop the United States. Thus, the statement of the German Foreign Minister is believed to be a part of these efforts. The German Foreign Minister replied to the US threat saying, 'If there are any objections regarding the Nord Stream-2, Germany is open to talks. However, imposing unilateral sanctions on the project is incorrect. I have informed the US Secretary of State about the same.'
Germany also claimed that Russia had promised to continue the oil supply through Ukraine even after the Nord Stream-2 pipeline commences.
US Ambassador to Germany, Richard Grenell cautioned during an interview with a German periodical that the companies involved in the Nord Stream-2 Project would face a constant threat. Also, the United States may impose sanctions against the companies at any time, threatened Grenell.
Only last month, the US Congress had made an aggressive demand to the US President to impose sanctions against the Nord Stream-2 pipeline, alleging it to be a Russian conspiracy to tighten its grip on Europe.