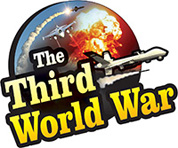 London: Even before the United States opened the US Embassy in Jerusalem, there had been strong reactions about it from the Middle East. Once again targeting Israel and the US, Turkish President Recep Erdogan, known for his aggressive stand about Palestine, has clearly warned that for the Islamic world, Jerusalem will continue to remain the capital of Palestine. He appealed that Israel should be tolerant about the Palestinian protests to be held on Monday and warned that history will not forget the injustice meted out to the Palestinians.
The Turkish President had taken an aggressive stand after the announcement by US President Donald Trump to move the US Embassy to Jerusalem. He had taken the lead in arranging, a meeting of all the Gulf countries and registering a united protest against the United States and Israel. Even after this, Erdogan continued to target both the countries for Israel's activities in Palestine and the relocation of the US Embassy.
Even while the US Embassy was being inaugurated in Jerusalem on Monday, Erdogan once again fired a salvo at Israel and the United States. The Turkish President reprimanded the United States saying, 'the United States has clearly overridden justice and rights with this decision about Jerusalem. It has ignored the international community while doing this. It has given the Israel government a huge reward by rejecting all the efforts done so far to resolve the decades-old conflict and at the same time it has severely punished the Palestinians. History and humanity will never pardon the injustice meted out to our Palestinian brethren.'
Erdogan made an aggressive statement while explaining the Turkish Position on Jerusalem. 'Jerusalem, rather East Jerusalem is the Palestinian capital. For the Islamic world, this is the only accepted fact,' said Erdogan. The Turkish President also warned that Israel should behave responsibly and show restraint during the Palestinian protests planned for Monday on the issue of relocation of the US Embassy, and ensure that there is no loss of life.
Following Turkey, Russia and the Arab League also took an aggressive stand about the US Embassy moving to Jerusalem. Russian Deputy Foreign Minister Mikhail Bogdanov warned that this will result into flaring up of the Gaza conflict and will increase the encounters between Israel and Palestine.
The Arab League, the main organisation of the Arab nations, in the meantime, has announced a meeting to discuss the issue of the US Embassy in Jerusalem, on Wednesday.