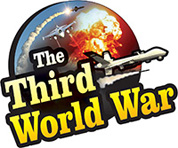 Washington: US President, Donald Trump fired a salvo of criticism on John Kerry, saying that 'the former Secretary of State, John Kerry is responsible for the mess in the Iranian nuclear deal and he should keep himself away from it'. He further alleged that Kerry was compromising the national interest by illegally discussing the matter with the Iranian leadership.
In February, President Trump had given an ultimatum to Germany, France and Britain, the US allies in Europe, regarding the decision on the Iranian nuclear deal. The US President had said that the nuclear deal signed by the United States and allies with Iran in 2015 was very bad, and had suggested to get the necessary amendments incorporated and signed from Iran before the 12th of May.
A few days later, the former Secretary of State, John Kerry, who had played a major role in the nuclear deal, had a confidential meeting in Europe, with the Iranian Foreign Minister Javad Zarif. There were also reports of his meetings with the French President Emmanuel Macron and German President, Frank-Walter. The United States officials had claimed that Kerry was making efforts to save the nuclear deal with Iran.
President Trump criticised the discussions conducted by former Secretary, Kerry with Iran and the European countries as being illegal. 'Kerry has already created a mess by signing this nuclear deal. The United States does not need any more illegal and "behind the curtain" politics played by Kerry,' clarified the US President.
President Trump lashed out at the former Secretary saying that, 'When Kerry had the opportunity, he made a mess of things,' and also alleged that the relations between Kerry and Iran go against the interests of the United States. President Trump said he will soon be announcing a very important decision regarding the Iranian nuclear deal. The whole world has its attention focused on this announcement.
The French President, Emmanuel Macron has claimed that President Trump is firm on his decision of withdrawal from the nuclear deal with Iran. President Macron has announced that even if the United States decides to withdraw, Germany and France will still support the deal. The President of Iran has also declared that Iran will continue with the deal, if all other countries, barring the US, stand in support of the treaty.