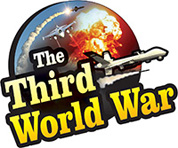 Doha/Washington: The United States had stated that the war with Iran would not last for long but in reality is making active and aggressive preparations, for a war against Tehran. Just four days ago, the United States deployed a fleet of advanced amphibious warships. After that, the United States has now announced the deployment of 'F-22 Raptor' stealth fighter jets, at its base in Qatar. The move has delivered the apt message to Iran, which was proudly saying that the United States would not last in the war against them.
On Thursday, the US Air Force announced the deployment of F-22 Raptors, at the Al-Udeid Air Base in Qatar. They clarified that the deployment of F-22 Raptors was made for the protection of the US military and interests. Even though the number of fighter jets being sent was not revealed, five F-22 Raptors were visible at the Al-Udeid Air Base in the photographs released by the US Air Force.
The Al-Udeid in Qatar is known as the most important military base of the United States in the Middle East. Currently, more than 11,000 soldiers from the US and allied militaries, are stationed on the base. Along with the ground forces, more than 100 fighter jets and other military aircraft also are based here. The base played a critical role in the operation of the United States and its allies in Syria last year. Therefore, the deployment of the F-22 Raptors on the US base assumes more considerable significance.
Over the last few weeks, the United States has substantially stepped up the defence deployment in the Middle East. Only last month, the United States deployed B-52 bombers in the Persian Gulf. A few weeks later, the gigantic aircraft carrier USS Abraham Lincoln was deployed near the Persian Gulf as well. Then on last Sunday, four advanced amphibious aircraft carriers from the marines unit arrived in the waters of the Persian Gulf.
The amphibious vessels include USS Boxer, USS John Murtha and USS Harpers Ferry. The analysts have claimed that the United States has the most massive military deployment in the Persian Gulf with the recent F-22 Raptors being deployed in the region.
The F-22 Raptor, inducted into the US Air Force in 2005, is a fifth-generation fighter jet. The fighter jet, used exclusively by the US Air Force, is armed with air-to-air and air-to-surface missiles. As of now, 187 F-22 Raptors are operational in the US Air Force.