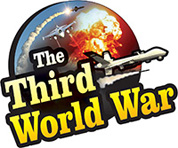 Washington: 'It was mandatory for Turkey, a member of NATO, to buy defence equipment from a NATO member country itself. But, despite repeated suggestions, Turkey is firm on buying the S-400 anti-aircraft missile system from Russia. In view of the increasing cooperation between Russia and Turkey, the United States should not even think of supplying the F-35 fighter jets to Turkey,' demanded the senior members of the US Congress. At the same time, the US Congress members also accused Turkey of making attempts to sabotage the international interests of the United States.
A few days ago, Turkish President Erdogan had announced that Turkey was firm on buying the S-400 from Russia. Erdogan had also made the announcement of building the S-500 in collaboration with Russia. Russia had not reacted to these announcements made by Erdogan during the Presidential election campaign in Turkey. However, this has had repercussions in the United States. 44 members of the US Congress have written a letter to the Secretary of Defense, James Mattis, taking a candid position regarding the supply of the F-35's to Turkey.
The Congressmen, in their letter, have expressed their doubts over Turkey saying that, 'We do not believe that Turkey will use the F-35 purchased from the United States for the right purposes.' At the same time, the letter also notes a possibility that selling the F-35 to Turkey, which seems to be totally leaning towards Russia, could lead to the confidential information of the United States Military getting leaked.
The United States will be supplying 100 F-35 fighter jets to Turkey and the Lockheed Martin Company has already built the first fleet. However, there are appeals from within the United States that these fighter jets should not be sold to Turkey. Also, information has been received that Turkey is in discussion with Russia for the purchase of the Sukhoi-57, a super advanced fighter jet.