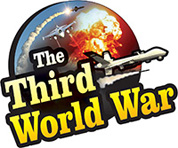 Taipei: While the tensions between the United States and China are escalating, two US destroyers have challenged China by sailing through the Taiwan Strait. The mainland has been claiming that Taiwan is an integral part of China and had also objected to the military cooperation between the United States and Taiwan. Therefore, the sailing of the US destroyers through the Taiwan Strait appears as an act of incitement by the United States.
The Taiwanese defence ministry published information about the patrolling by the two US destroyers. On Saturday morning two US destroyers namely USS Mustin and USS Benfold sailed through the Taiwan Strait which separates China from Taiwan. US Pacific Fleet Spokesperson Captain Charlie Brown has termed this sailing of the US destroyers as a routine exercise.
'These two destroyers travelling from the South China Sea to East China Sea had no other option than sailing through the Strait. The US destroyers have sailed through this marine region even in the past,' reminded Captain Brown.
However, in view of the extreme tensions between China and the United States, the sailing of these destroyers through the Strait gains importance. US President Trump imposed 25% tax on Chinese goods worth $34 billion on Friday and China alleged that this imposition of tax is a part of the biggest trade war. At the same time, China is demanding that the European countries who also have been targeted by the United States, should join China in the trade war.
Other than this, the United States-China relations have also strained over the South China Sea, the Indo-Pacific and Taiwan. Trump has started improving the political and military cooperation with Taiwan, rejecting China's 'One China Policy'. China had objected to this and had warned that the United States will not be able to save Taiwan. In such a scenario, the patrolling by the US destroyers in the Taiwan Strait is a challenge for China.