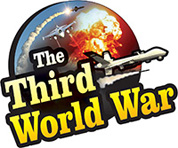 Washington: National Security Agency official Rob Joyce cautioned that the number of Chinese cyber-attacks on the United States has increased, while the trade war is intensifying and China is preparing for a more severe attack. Following Joyce, the US security agencies also have underlined the concern of the Chinese cyberattacks and have claimed that these cyber attacks are the biggest threat to the security of the United States. Two months ago, the US internal security department had issued an independent alert regarding the Chinese cyber-attacks.
National Security Agency official Rob Joyce warned 'China is preparing to attack the infrastructural and sensitive systems in the United States. China is trying to attack in a way that the entire US systems will collapse and this is the most shocking thing.' He mentioned these Chinese threats while speaking at a cyber-security conference, arranged in the United States.
Rob Joyce has worked as a cyber advisor to US President, Donald Trump for some time. Currently, he is working as an advisor for cybersecurity policies at the National Security Agency. While speaking at the conference, he mentioned the Chinese threats, but did not elaborate. The NSA spokesperson, while commenting on the issue said that Joyce was referring to the cyber attacks on the finance, energy, transport and health sectors in the United States.
Following the warning issued by Joyce, the issue of the cyber attacks has also been highlighted in the US Congress. Various agencies pointed to the threats of Chinese cyber-attacks during an important hearing in front of the Senate Judiciary Committee. The officials accused that China is consistently locating and targeting the weaker links in the US cyberspace.
Bill Priestap, an officer with the US investigation agency FBI, warned 'The Chinese attacks on the US cyberspace is the biggest threat for the United States as of now. It has to be countered more comprehensively. It should be understood that the future of the whole world and not only the United States is at stake because of the cyber-attacks.' It was also claimed in the congressional hearing that following the cyber attacks, China has also expanded its espionage activities against the United States.
Private companies along with the government agencies are drawing attention towards the Chinese cyber attacks. The report published by the US companies in the last one year about cybersecurity also underlines the issue of the Chinese cyber attacks.
Daniel Coats the chief of US National Intelligence had warned that a cyberattack as devastating as the 9/11 terror attack, may hit the United States and China is the leading country having the capability of carrying out such attacks.