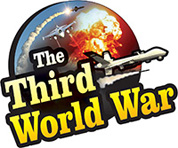 Washington: The United States criticised the order of the International Court to withdraw sanctions against Iran and declared withdrawal of the agreement signed with Iran in 1955. Saying, 'There is a major threat to the security of the United States from Iran,' the US Secretary of State announced the ending of the economic and political cooperation agreement with Iran. Secretary of State, Pompeo announced that there has been a delay of 39 years to take this decision.
A few hours ago, the International Court ordered that the United States should withdraw sanctions imposed on the Iranian imports of humanitarian goods. The obstacles in the import of medicines, medical supplies, food grain, agricultural produce and components necessary for the security of civilian airspace into Iran should be removed, said the International Court's decision.
As per the mandate of the United Nations, the decisions of the International Courts are binding on all member countries. But the US Secretary of State criticised the decision of the International Court. 'The accusations made by Iran on the United States are baseless. Iran attempted to challenge the United States' decision to withdraw from the nuclear deal in the International Court. But this Iranian act is a violation of the agreement signed in 1955,' was the retaliatory blow delivered by Secretary of State Pompeo.
Iran has tried to interfere with the sovereign rights of the United States. This Iranian action has created a threat to the United States' security, criticised Pompeo. That is the reason the United States has withdrawn from the 1955 agreement, announced Secretary of State Pompeo. At the same time, Pompeo warned that there was a possibility that Iran might carry out terror attacks on the United States' interests in Iraq. Pompeo retorted that the United States was prepared for retaliation of any such attacks. Pompeo also asserted that the United States will not retreat from imposing the sanctions on 4th of November, under any circumstances.
Meanwhile, the supreme leader of Iran, Ayatollah Khamenei has accepted that the Iranian economy is suffering the effects of the earlier sanctions imposed by the United States.