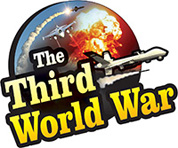 Brussels: 'The Iranian economy is about to collapse due to the problems arose because of the sanctions imposed by the United States on it. Iran can thus, prepare for a discussion, against this background. In case that does not happen, the conflict between the United States and Iran can further escalate,' warned US president, Donald Trump. It seems as if the conflicts amongst the Middle East countries may intensify due to this warning by the US.
US president, Donald Trump had declared to withdraw from the Iran nuclear deal in May. Following to it, he further threatened that US sanctions could also hit countries supporting Iran. Thus, apprehensive over the situation, the European countries and the US allies decided to cease oil cooperation with Iran.
The Iranian economy has suffered a major setback as the cooperation of the international community to Iran has ceased, provoking Iranians to initiate protests. By mentioning this, Trump claimed that the pressure on the Iranian economy and its government is rising. Thus, Iran will give in to this pressure and eventually sign an agreement with the US, Trump said expressing hope. He also said that Iran is treating the US more respectfully than ever.
However, at the same time, he also warned that the conflict between the United States and Iran could escalate at any point. A few days ago, the Iranian officials had threatened to close the important 'Strait of Hormuz'. Reacting to which, the United States had indicated that it stands ready to protect its allies and Hormuz.
Meanwhile, on the background of NATO summit in Brussels, US Secretary of State, Mike Pompeo appealed to the US allies and partners to join the economic pressure campaign against Iran.