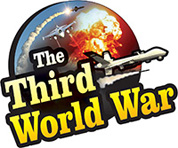 Hanoi/Beijing: "The Asian countries from the South China Sea region should stand up against China, on the issues of independence and sovereignty," urged Australian Prime Minister Scott Morrison. Morrison is currently on a visit to Vietnam and both the countries announced a resolve, to take a firm stand against the Chinese arrogance, during the visit. The Australian Prime Minister made this appeal while explaining his position on the issue.
Prime Minister Morrison delivered a message to confidently stand against China saying, "Every country in the South China Sea should have a firm belief in their independence and sovereignty. They must adopt a clear stand on this issue." Prime Minister Morrison has presented an aggressive anti-China stand ever since he took over as the Australian reins.
As a part of this, Australia has started increasing its military cooperation with neighbouring Vanuatu and the other island countries. At the same time, Australia has ramped up the movements to deploy a unit of Australian marines, at Darwin, along with the US marines.
A month ago, Australian navy had carried out patrolling in the South China Sea, along with the United States, Japan and India. Against this background, a Chinese reaction is expected about the appeal made by the Australian Prime Minister, to adopt an aggressive stance against china in the South China Sea.
Australia challenged China with a declaration the Australia was the leading country in the Indo-Pacific region. Australia did not change its stand, despite multiple threats received from China. Now, Australia seems to be intensifying the policy further by openly supporting the Asian countries in the matter.
A few days ago, the Southeast Asian countries had appealed for support to counter the increasing Chinese might in the South China Sea, during the ASEAN summit. Australian analysts claimed that the appeal of the Australian Prime Minister has the background of these statements.
A few days ago, senior Australian analyst, Sam Farrell Lee, had warned that if Australia intends to safeguard its interests, it will have to increase patrolling in the South China Sea, or else will be faced with an uncontrolled Chinese dictatorship.