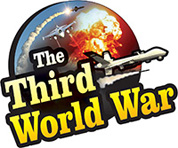 Beijing/Washington: Russia and China have been militarizing the space making it a major threat to the security of the United States, warns the Pentagon. China has expressed anguish over this report wherein, Hua Chunying, the spokesperson of the Chinese foreign ministry criticised that the space is not a private property of the United States. Chunying also asserted that the Chinese activities in the space will not stop because of the United States warnings.
Currently, there are disputes over various issues between the United States and China. The trade war disputed is at its peak. China has threatened to sink US warships over the dispute regarding the South and East China Sea. Moreover, China has asked its military to be prepared for a war against the United States over the Taiwan issue. Now there is additional tension between the United States and China over space and US military analysts have expressed concerns that China may declare a space war against the United States.
Four days ago, the report published by the Defence Intelligence Committee (DIA) of the Pentagon, rebuked China regarding its ambitions in the space sector. The DIA has accused Russia and China of militarising the space, in its report. DIA has warned that the arms race in the space has reached its limit and there can be Kinetic energy or nuclear attacks on the United States from the space.
Chinese foreign ministry spokesperson Chunying said that the allegations made by the United States are irresponsible. Chunying clarified the space belongs to all mankind and not the private property of the United States.' Chunying said that Russia and China have been contributing in the space for a long period of time and they have not militarised the space. China is not going to stop development in the space, fearing the United States, she added. But Chunying did not give any information regarding the anti-satellite missiles tested by China in the last few years.
Meanwhile, in the last decade, Russia and China have tested anti-Satellite missiles twice and thrice respectively, to destroy their own satellites. Also, reports of China launching a Laser Satellite into orbit also surfaced. The report also claimed that this satellite equipped with a laser beam can destroy aircraft carriers and submarine from the space. It was after this news that President Trump announced the formation of the 'Space Force'.