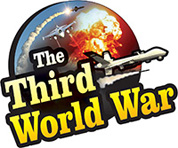 Beijing/Washington: A Canadian financial expert and analyst has said that China will end the dominance of the US Dollar on the back of its gold reserve of 20000 tonnes. China's economy is feeling the heat of the ongoing trade war with the US and therefore, China might take this aggressive step to defeat the US, warned Alisdair Macleod, Canadian financial expert and analyst. Last month, many analysts had claimed that China is secretly adding to its Gold Reserves.
Over the past month, a lot of negative information about China's economy has been emerging. China's economy has slowed down in the second quarter of the fiscal year and there has been a decline in the important areas such as exports, investments, industrial output, and internal demand. It is believed that the trade war initiated by US President, Donald Trump is responsible for this state of the economy. It is clear that even though China has claimed to have given a tit-for-tat reply in this trade war, it has made no difference to the US economy. Therefore, it is being said that China has started thinking on various levels to devise ways to hurt the US economy.
Financial expert, Alistair Macleod, who heads the R&D department of Goldmoney, a leading company in the gold trade, has warned that hurting the US Dollar is one of the options for China. China has been making efforts to challenge the US Dollar over more than a decade. These efforts gained momentum after the global recession of 2008-09. In the interview given to Russia today, Macleod said that China has the capability to finish the domination of the US Dollar in Asia. "China will take the help of gold to fulfil its ambition. China has been secretly adding to its gold reserve for many years to back its currency Yuan. Even though China has officially said that the gold reserves stand at 1843 tonnes, the actual gold reserve is larger than that. China must have a gold reserve of 20000 tonnes.", the Canadian financial expert said.
If China starts trading in Yuan on the back of its massive gold reserves, it will destroy the US Dollar, Macleod added. In the last few years, China has taken strategic steps to increase the usage of Yuan on the international level. The 'Exchange started a few years ago for the trade of gold and the 'Benchmark' started in March of this year for the trade of oil have been noteworthy efforts. Because of this, China has been successful in gaining some control over the trade of gold and oil and the usage of Yuan has increased on the international forefront.
China's ally, Russia has also reduced its investments in the US Dollar and has increased its investment in gold to provide an alternative to the US Dollar. According to a report published last month, Russia's gold reserves have gone up to 1910 tonnes.