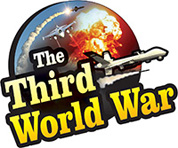 Seoul: South Korea has accepted the demand made by US President Donald Trump. Accordingly, South Korea will pay for the maintenance of the US military deployed for its security. An agreement to that effect was signed on Sunday. As per the agreement, South Korea will be contributing $ 920 million annually for the deployment of the US military.
Last year, US President Trump had issued a stern warning to all its allies including Europe. He had said that if the countries wanted a security guarantee from the United States and wanted to continue having the US military bases operational there, they will have to bear the cost of the US troops deployed at these military bases. Trump also blamed the allies of taking advantage of the US generosity in defence related matters.
Because of this announcement by President Trump, relations between the United States and South Korea, who had established military cooperation over the last few years, were being strained. Also, the demand from the South Korean opposition parties to expel the US bases was intensifying. But it had come to light time and again that South Korea needs US protection, given the spate of nuclear and missile tests conducted by North Korea.
However, last year, the North Korean Dictator, Kim Jong-un held discussions with US President Donald Trump. Despite these talks, the threat to South Korea from North Korea has not been eliminated. Therefore, considering the necessity of US protection, South Korea signed an agreement worth $920 million with the United States. As per the agreement, 28,500 US soldiers will be deployed in South Korea. These US soldiers will shoulder the responsibility of South Korea's security. This agreement has a validity of one year, and the two countries will renegotiate an agreement regarding the military cooperation, next year.
Meanwhile, the second leg of the discussions between heads of state of the United States and North Korea is scheduled to be held at the end of this month. US President Trump announced this discussion only last week. It is claimed that this discussion between US President Donald Trump and the North Korean Dictator Kim Jong-un will be held in Hanoi, the capital of Vietnam. By signing the agreement before entering into discussions with North Korea, the United States seems to have reassured its ally in terms of security.