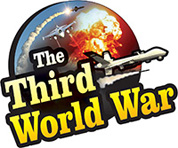 Washington/Tokyo/Seoul: Following the North Korean dictator Kim Jong-un's testing of missiles, the region shows signs of increased risk due to it. The United States has decided to supply advanced weapons to Japan and South Korea, allies of the United States to counter the threat posed in the region. The US Department of Defence has approved the sale of air-to-air missiles worth $600 million to both these countries.
According to the Department of State, Japan would be supplied anti-air AMRAAM missiles and guidance systems worth $310 million. These are known to be advanced air-to-air missiles. At the same time, sale of 94 SM-2 missiles and guidance systems to South Korea has also been approved, the value of which is estimated to be nearly $313 million.
The US Department of State justified its decision saying, 'We have decided to approve the sale of missiles to the countries keeping in view the foreign policy and the objectives related to national security. The supply of the missiles to the prominent allies has been approved, to ensure the military balance in the region is not disturbed through the agreement.'
North Korea conducted two missile tests in the last fortnight. Also, South Korea claimed that the tests performed, was for short-range missiles. Some of the analysts claimed that Russian technology was used in the weapons that North Korea had developed although no confirmation has been received in the matter.
The meeting between US President Donald Trump and North Korean Dictator Kim Jong-un held in Vietnam in February, was a failure. After that, the reports of North Korea preparing to test new nuclear weapons and missiles were received consistently. Therefore, the tests conducted last week only confirm the reports.
Nevertheless, US President Trump and other officials indicated that the tests were not very severe. The approval of the missile sales demonstrates that the US Department of State was taking appropriate steps to maintain the defence capabilities of Japan and South Korea, given the possible tensions in the region.