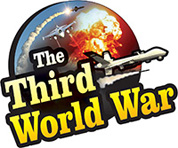 Amman/Tehran: As per the information received, four people including 2 children and one woman were killed in the air attacks by Syria and Russia on the Idlib region. A human rights organisation operating in Syria has alleged that Russia alone has carried out 68 air attacks on Idlib. This is claimed to be the second Russian action on Idlib in the last twenty-four hours.
On Friday, a tripartite discussion was held in the Iranian capital of Tehran, to discuss the ceasefire in Syria. The heads of state of Russia and Turkey participated in the discussions along with Iran. Turkish President, Recep Erdogan expressed willingness to remove the rebels from Idlib keeping the ceasefire in force. But Russia and Iran firmly stated that it is vital in the current scenario to end the ceasefire and throw the rebels out.
Therefore, within a few minutes after the meeting, Russian and Syrian fighter jets carried out fierce attacks on Khan Sheikhoun in southern Idlib and Lataminah region of Hama. The Syrian fighter jets had attacked this region in August. But the human rights organisation claimed that these were the fiercest attacks ever. Russian and Syrian fighter jets launched 68 rockets on Khan Sheikhoun and Lataminah.
It is claimed that the locations of the medical organisations operating in Idlib also came under attack. Moreover, the Syrian helicopters participating in these attacks were accused of dropping barrel bombs in the civilian areas by the locals. There is a possibility of loss of civilian lives in these attacks. The Syrian soldiers also have started entering into Idlib along with these attacks. Therefore, it is predicted that the intensity of the Syrian attacks on Idlib will increase.
US holds war exercises in southern Syria
More than 100 US soldiers started war exercises in southern Syria. Information had been revealed that Russia was to attack the United States' locations in Syria. In view of this, the US soldiers held the war exercises to issue a warning to Russia, claimed the US military officials.
A US news channel reported a few hours ago, that Russia may target the US soldiers deployed in Al Tanf. It is said that if that happens, a conflict could be sparked between the United States and Russia. Within a few hours of the report, the US soldiers started their war exercises and the soldiers from Al-Tanf also joined the exercises.