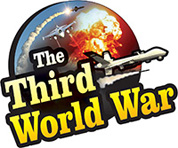 Warsaw: Poland has placed the highest priority on increasing the defence cooperation with the United States and has announced to purchase 32 F-35 fighter jets from this ally. Polish Defence Minister Mariusz Błaszczak said that this purchase of the super advanced fighter jets was given the ever-increasing Russian threat.Błaszczak said that Poland would be requesting the United States to increase its military deployment in the country.
Poland, a member of NATO, has Russian fighter jets in its fleet. Soviet-made fighter jets Mig-21, Mig-29 Fulcrum and 26 Sukhoi Su-22 Fitter, are there in the Polish fleet. Błaszczak claimed that these fighter jets are grossly insufficient considering the Polish airspace. The Polish Defence minister said that therefore, the super advanced F-35 fighter jets would be bought as a replacement for these ageing soviet time fighter jets.
The Polish government claimed that discussions with the United States, regarding the matter, have already been completed. The Polish Defence Minister said that the maintenance of these fighter jets would also be a part of the contract. A reaction is expected from the United States, in this matter. The cost of each F-35 manufactured by Lockheed Martin is USD 85 million, and Poland will have to spend nearly USD 2.7 billion for purchase of 32 F-35s. Neither the United States nor Poland has revealed any information regarding the deal.
The United States will be selling F-35s to five European countries, including Poland. A few hours ago, during his visit to Japan, President Trump announced that Japan would be buying 105 F-35 from the United States. Poland will also be purchasing these fighter jets, and the Polish Defence Minister has given increasing tension with Russia, as the reason for the purchase.
Meanwhile, since the last few months, Poland has made its security-related stance, more aggressive. The Polish government is appealing to the United States to increase US soldier deployment along with the deployment of the Patriot missile defence system in Poland.