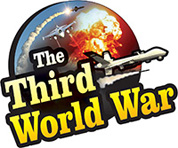 Kabul/Washington: A plane has reportedly crashed in the Taliban dominated Ghazni province of Afghanistan. Local officials claimed that this was a passenger airliner and a minimum of 100 people were killed in the crash. But the Afghan Passenger airlines 'Ariana' has refuted the claims and has said that both the planes were safe. At the same time, a few Afghan reporters and sources linked to the Taliban have claimed, on the social media, that the aircraft belonged to the US military and have even posted photographs.
A report was received, at about 1 pm, of a plane crash, in the Deh Yak district in the Ghazni province of Afghanistan. The area where the plane crashed is said to be snow-clad mountains, under Taliban control. The Afghan officials had reported that the crashed airplane belonged to the Afghan airlines Ariana. After some time, information was received that the plane was a Boing with 100 people travelling on the flight and all were killed.
Following this report, the Afghan Ariana company clarified that all its airplanes were safe. At the same time, the photographs of the site showed smoke billowing from the crashed aircraft. Therefore, it was believed that the claims of the local officials must be true. International media and the local Afghan dailies have carried a report of a passenger airliner crash, expressing fears that a minimum of 100 people were killed in the crash.
But some time ago, claims have been posted on the social media by some Afghan reporters and some Taliban linked accounts that crashed airliner was from the United States. Photographs also have been posted along with the claims. Information regarding this has also been posted on the Twitter account of Flight Radar, which tracks international air traffic. Thereafter, a statement has been received from the US military and it says that the incident is under investigation.
As per preliminary information, the crashed aircraft is said to be a US surveillance aircraft. But this news has not been confirmed by the US and Afghan sources. Therefore, the mystery surrounding the incident is increasing.