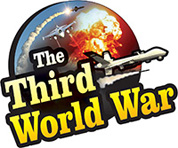 Washington/Philadelphia: The news of the vessel seized in June in drug bust is in fact, owned by the world's leading financial institution JP Morgan has come forth as shocking. The US agencies have issued a separate statement regarding the charges filed in this case, which says that the ownership of the ship is with JP Morgan and a Swiss company operated the concerned ship. However, JP Morgan has refused to comment on the issue.
In June, $1 billion worth of cocaine was seized, in Philadelphia port, known to be one of the main ports in the United States. Also, the US agencies seized a whopping 17 tonnes of cocaine, from the ship MSC Gayane. This is believed to be the biggest anti-narcotic interdiction in the Philadelphia region. After the action, the US agencies had only seized the drug consignment and detained the suspects.
On further inquiries, orders were issued to seize the ship MSC Gayane. Accordingly, a warrant was issued on July 4, and the vessel was seized. After that, investigations revealed that the ship was owned by a company like JP Morgan. JP Morgan is ranked among the leading ten financial institutions, in the world, having properties worth more than $ 30 trillion and an annual income of more than $ 108 billion.
Two years ago, JP Morgan was accused of financial irregularities in Malaysia. Earlier, during the US recession, the company's activities were claimed to be suspicious. Against this background, the name of JP Morgan coming up in the drugs case has become a sensational issue.
Since the last two years, under the leadership of President Trump, a comprehensive and robust action has been initiated by US agencies against the narcotics trade. Trump had taken aggressive action against MS-13, a crime syndicate operational in the United States, Central and Latin American countries. There was an opposition to this action, from within the United States and also from other countries. The issue of political interests being linked to drug smuggling had also been raised. According to some analysts, this Trump action was a significant jolt to 'Deep State', supposed to be secretly controlling the United States.