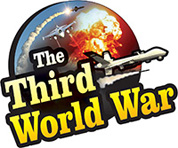 Jerusalem: 'Israel has no animosity towards the Palestinian people and it is willing to provide economic concessions to the Palestinian people, who wish to have peace with Israel. Uprooting Hamas from the Gaza Strip, by providing these economic concessions to the Palestinians is Israel's endgame,'' declared Israeli Defence Minister, Avigdor Lieberman. The Defence Minister claimed that having a long-term policy regarding the Gaza Strip will be more beneficial to Israeli security than taking short-term decisions like military action.
Last week, Israel had agreed to a ceasefire with the Hamas from Gaza Strip. The ceasefire signed by Israeli Prime Minister Netanyahu, with Egyptian mediation, was welcomed by some Israeli leaders. But the right-wing leaders in the Netanyahu government severely criticised this ceasefire. The hardliner leaders from Israel demanded that the ceasefire was not called for, as there should have been a strong military action against Hamas, who was carrying out kite, balloon, rocket and mortar attacks from the Gaza Strip.
Following this, Israeli Defence Minister Lieberman connected with the Israeli people through social media to explain the position of the government. "The Israeli people are asking a question 'What is the future of Gaza Strip after Israel's withdrawal in 2005?' Can we answer this question? What is the endgame for Gaza? These are the questions bothering the Israelis. But the question will be resolved, only when the terrorist organisation Hamas is eliminated from the government of Gaza or when Hamas accepts the existence of Israel," said Lieberman in his post.
The Israeli Defence Minister claimed that their demand that Hamas should accept the existence of Israel, will never be possible. Therefore, there are two options available with Israel to achieve the objectives about Gaza, said Lieberman. 'Either take military action in Gaza and finish the Hamas leadership or finish the Hamas through the Palestinians- these are the two options. Out of these, the military action will result in a large-scale loss of life which could happen on the Israeli side too,' pointed out Defence Minister Lieberman.
Defence Minister Lieberman expressed confidence, saying that 'if Israel provides financial aid and respectable living conditions, the hardships faced by the Palestinian people will end. In that case, the Palestinian people will themselves throw the Hamas out for carrying out attacks on Israel and for hampering the financial aid coming from Israel.' Attacking Gaza and entering into a conflict with Hamas is a short-term decision, whereas, providing aid to the Palestinians and finishing Hamas through them is a long-term policy, said the Israeli Defence Minister. However, the rightist Israeli leaders are not in agreement with Lieberman's policy.
Meanwhile, last week itself, Israel opened the transport corridor connecting the Gaza Strip and sent trucks loaded with humanitarian aid. The Defence Minister reminded that this became possible because of peace with Israel and not with conflict.