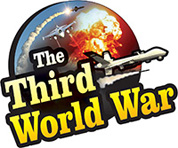 Islamabad: Six Pakistani soldiers were killed in the explosion of the explosives planted by the Iranian terrorists at the Pakistan border. Pakistan has expressed strong displeasure over the matter and has summoned the Iranian Ambassador. Iran had levelled accusations in the past, that terrorists from Pakistan are intruding into Iran and carrying out attacks. This had also led to creating a tension on the Pakistan-Iran border.
Since the last few days,the tensions have increased once again on the Pakistan-Iran border. Pakistan government has alleged that terrorists from the Sistan-Baluchistan region in Iran are intruding into Pakistan and attacking the soldiers of the Frontier Corps. Two days ago, there was an attack while the Pakistani soldiers were carrying out an action against the terrorist bases in the Wakai region near the border. The Pakistan Foreign Ministry said in a document published that the terrorists carried out a landmine explosion while the Pakistani soldiers were patrolling the area. Pakistan has also claimed that the terrorists from Iran planted these mines. Six Pakistani soldiers were killed in this attack carried out by the Iranian terrorists.
The Pakistani foreign ministry claimed that 30 terrorists fired at the Pakistan military contingent and 14 Pakistani soldiers were injured, and two terrorists were killed in the conflict that ensued. The Pakistan foreign ministry has summoned the Iranian Ambassador Mehdi Honardoost regarding the matter. Pakistan has appealed that Iran should provide an explanation regarding the attack and also stop these attacks from across the Iranian border.
The Pakistan-Iran border has become tense, and Iran has accused that the terrorists from the Pakistani border areas intrude into Iran and abduct and kill Iranian soldiers. Iran had warned that the Iranian army would invade Pakistan and take action against these terrorists if this continued. Iran has also accused Pakistan of secretly helping Saudi in the war in Yemen. Iran is assisting the Houthi rebels in Yemen to fight Saudi, and therefore, Iran is exceptionally distraught with Pakistan.
In this scenario, the activities of the Pakistani terrorists across the Iranian border are adding to the Iranian anger. The summons issued by the Pakistani foreign ministry to the Iranian Ambassador may only worsen the relations between the two countries.