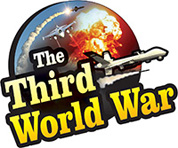 Beijing: China has threatened the Taiwanese democratic government by sending its nuclear capable bombers and fighter jets to hover over the airspace of Taiwan, which has established political co-operation with the United States. At the same time, the Chinese airforce reprimanded Taiwan saying, 'This Chinese war exercise is a warning to Taiwan. Do not complain that we did not forewarn you.' This fresh threat issued by China to Taiwan has further increased the tension in the 'South China Sea'.
In reply to the Taiwanese war exercises last week, China has started a war exercise in the Taiwanese waters. China had conducted a 'Live Firing' exercise from destroyers and helicopters. Chinese government did not publish any information regarding these exercises but the Chinese media had published a video of the exercises. But on Friday, the Chinese Airforce released a video with the information about the exercise conducted in the Taiwanese airspace, issuing a threat to Taiwan.
China released this video in the Hokkien language which is the primary language spoken in Taiwan. 'A powerful country needs to have a powerful army to protect its sovereignty' is the message carried in the video. The circling by the 'H-6K' bombers in the Taiwanese airspace is also justified in the video. Thereafter, a Chinese pilot is seen reiterating the Chinese claim on Taiwan, in the video.
Chinese pilot Zhai Peisong has said in the video, 'Our motherland is in our hearts and Taiwan is like a gem at the centre of our motherland,' Pesong also warned, 'Protecting the rivers and mountain ranges in our motherland is our prime duty.' A Chinese Airforce helicopter has been shown practicing 'Live Firing' in the video.
The Taiwanese Airforce has replied to this by releasing its own video, warning China. The video has shown, the US-made 'F-16's and French fighter jets 'Mirage' conducting war exercises. The video carried a message, 'Taiwan has the capability and confidence to protest its independence and democracy.' Taiwan has, in the past, announced that the Taiwanese military is ready to face any Chinese challenge.
Taiwanese President Tsai Ing-Wen is on a visit to the African nations. This visit is aimed at establishing political relations with a few African countries. Before embarking on the African tour, the Taiwanese President had inspected the Taiwanese naval exercises. She had also criticised the Chinese war exercises in its island group region.
China, in the meantime, has threatened Taiwan in view of the increasing Taiwanese military and political cooperation with the United States. A month ago, the US President passed the 'Taiwan Travel Act' in the US Congress. As per this Act, the United States leaders and military officials can openly meet the equivalent Taiwanese leaders and officials. According to China, this amounts to awarding an independent nation status to Taiwan.