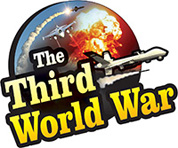 Brussels: NATO Secretary General Jens Stoltenberg expressed concerns saying that, 'Disputes that have arisen between the United States and Europe in the past few months, have endangered the transatlantic partnership. The Transatlantic Partnership and military cooperation may not last in the times to come.'
The NATO chief claimed that the disputes between the United States and European countries have increased because of the policies of President Trump. NATO chief also said that the rift created between the United States and the European countries will not be bridged in the near future. He blamed President Donald Trump's stance for creating this rift. Moreover, in an article written for a UK daily, he warned that the political tempest was responsible for the mounting tensions among the NATO member countries.
'In the past few months, there have been disputes between the United States and its European allied nations over the Iranian Nuclear deal, tariffs on trade and climate change. These disputes cannot be resolved overnight. Nowhere is it written in stone the transatlantic bond will always thrive. But dissolution of this partnership will very soon be inevitable. We can make efforts to save the partnership, but unity among the member countries is neccessary for this,' appealed the NATO chief.
Meanwhile, Germany and France had targeted the US President by adopting a diametrically opposite stand on the issues of immigrants, the Iranian nuclear deal and the US trade policies. Following this President Trump levied additional tariffs on the Steel and Aluminium imported from Europe. Like China, the European countries have also been taking undue advantage of the generosity of the United States and have been reaping trade benefits, criticised Trump. He retorted saying that 'The United States however, will not tolerate this henceforth. If they want trade concessions from the United States, the European countries will also have to offer concessions to the us in return.