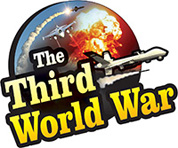 Moscow/Washington: Within 24 hours of the US-Baltic Summit in the United States, Russia conducted a 'Live Missile Test' in the Baltic sea. This has evoked strong reactions from the Baltic countries and the Lithuanian Foreign Minister has expressed displeasure that this amounts to bullying at the military level. Whereas, the Estonian President has demanded that the United States should deploy the 'Patriot missile defence systems' and its army units to deter this kind of Russian aggression. Russia had created a sensation by testing the 'Satellite Killer Missile' just two days ago.
The United States had organised the 'US-Baltic Centennial Summit' on the occasion of the completion of 100 years of independence for the Baltic nations. United States President Donald Trump had discussions with the heads of the states of Lithuania, Latvia and Estonia individually and together at this time. In the joint press conference that followed, President Trump claimed that the United States has backed the Baltic countries since the last 100 years and assured that the United States-Baltic friendship will continue for the next 100 years as well.
At this time, President Trump reminded all of the 'brutal Soviet Regime' in the Baltic nations and gave an assurance that the United States would always ensure the security of the Baltic countries against it. Trump praised the Baltic nations for their NATO membership and the obligations they fulfilled towards its defence expenditure. Trump assured them that the United States will not only take care of the security of the Baltic nations but also fulfil their financial and fuel related requirements.
Russia has issued a stern warning over the increasing closeness between the United States and the Baltic nations through its actions. Russia initiated a naval exercise within 24 hours of the 'US-Baltic Centennial Summit'. It is revealed that Russia conducted a live test of the advanced missiles during this exercise. Russia has said that the exercise will last for three days. Information that the air and sea traffic had to be stopped for some time because of this 'live missile test' has surfaced.
The Russian defence department has claimed that the Baltic exercise and the missile tests are a part of its routine training. But the Baltic nations have expressed grave concerns over the Russian aggression. Latvian Prime Minister Maris Kucinskis has claimed that 'this Russian exercise is nothing but an open show of strength'. The Russian exercise is being conducted close to the Latvian marine border. A part of Latvian airspace will have to remain closed for three days because of the exercise.
Lithuanian Foreign Minister Linas Linkevicius has blamed that this Russian exercise is not only a show of strength but also bullying with the help of military strength. In view of this aggressive Russian 'Missile tests', Estonian President Kersti Kaljulaid has demanded that the United States should take rapid steps to deploy the Patriot missile defence systems and its army units in Estonia.