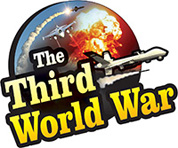 Nice: At a time when the discontent about the refugees is intensifying in Europe, movements to bring together the groups representing this discontent have begun. Marine Le Pen, leader of the National Front party has taken an initiative in the matter. Right-wing groups taking an anti-refugee stand have attained great success in the elections that have taken place in the last seven months in major countries like Germany, Austria, Hungary and Italy. The meeting was convened with the objective of repeating this success in the next years at the European Parliament elections.
The leaders as well as the representatives of the nationalist and right-wing parties from countries like France, Austria, Bulgaria, Belgium, Czech Republic, the Netherlands and Poland attended the meeting last Tuesday. The leader of Italy's League party Matteo Salvini sent a video message and clarified that he was in support of the Le Pen initiative. Geert Wilders from the Netherlands could not attend the meeting due to some unexpected circumstances, the organisers said.
'Europe' is a very good concept, but the European Union (EU) is killing the concept. Making changes in Europe and getting a majority vote for it is also possible. Getting a historical success is our responsibility', this is how Le Pen indicated the formation of an alliance among the right-wing groups in the forthcoming elections of the European Union Parliament. Currently, a group named 'Europe of Nations and Freedom' is active in the European Parliament with 36 members.
According to the analysts it seems impossible for the right-winged and the nationalist groups to get a majority in the 755-member European parliament. However, there is a consistent rise in discontent over the refugee influx and displeasure about the EU's policies in the major European countries. Moreover, Donald Trump becoming the President of the United States, 'Brexit', the anti-refugee groups gaining power in countries like Austria and Hungary, have been some other significant events drawing attention.
A special meeting of the far-right groups in Europe was convened in the Koblenz city in Germany, last year in the month of January, after President Trump assumed office. The indications are that the Le Pen initiative will play an important role in bringing about changes to the European Parliament in view of the success earned by the right-wing groups in various European countries.