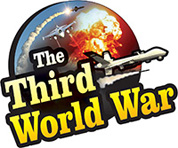 United Nations: The Chinese action of placing nearly 1.1 million Uyghur Muslims under house arrest has been exposed. 'Elimination of Racial Discrimination' (CERD) of the United Nations has published this shocking report. Vice President of CERD, Gay McDougall expressed concern while revealing this information. McDougall has said that the Uyghur people are actually in confinement. Even in the past, the United Nations and the United States had alleged that there is suppression of religious freedom in China.
Chinese government considers the Uyghurs, and even the other Muslims, as traitors. The Chinese security agencies keep a close watch on the movements of these people. They are denied even basic civil rights. The Uyghur students who return to their homeland after completing their education abroad are subjected to rigorous interrogation and even jailed. Some of these students have also died in prison, informed McDougall.
At the same time, 1.1 million Uyghur Muslims have been placed in camps under the counter-extremism centres. These camps are nothing but prisons, claimed McDougall. The CERD report blamed China of atrocities on its own citizens. But China has created a façade that these are educational camps. However, this Chinese fallacy has been exposed by the CERD report and this can malign the Chinese image further at the international level.
The Uyghur Muslims have started raising their voices against the atrocities inflicted upon them since the last few months to which they have been receiving a response from the international level. Chinese government has released a strict code to keep these Uyghur Muslims away from religious education and other basic needs and severe punishment is meted out to anyone violating the code. Saying this to be a part of an attempt to kill their culture, the Uyghur Muslims have pleaded for justice at the international level.
The Chinese agencies had taken a decision to demolish the mosques belonging to the Uyghur Muslims. But the agencies placed the decision in abeyance after facing a severe agitation against it. This information about the Uyghur Muslims was published at that time. China has nearly 20 million Muslims and Uyghurs are a majority amongst them. The Hui Muslims are the second largest Islamic sect in China. The atrocities on these Muslims have been getting reactions from around the world and it is going to be difficult for China to answer the questions raised about the matter.