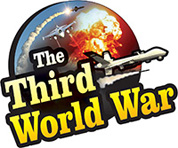 Hong Kong: The Hong Kong protests that have been challenging the ruling Chinese communist party for over six months have initiated strong moves to widen the scope of the protests. On Sunday, the Hong Kong protesters highlighted the issue of the Uyghurs, facing atrocities at the hands of the Chinese government, expressing support for the Uyghurs. Analysts have been claiming that this act of the Hong Kong protesters will be an incitement for China.
The pro-democracy groups secured a record and historic win, in the elections held in Hong Kong last month. The subsequent passage of laws by the United States on the Hong Kong issue added further strength to the Hong Kong protests. Therefore, despite threats from the Chinese government and the Hong Kong administration of harsh actions, the Hong Kong protesters have expressed a resolve to continue with the protests.
While the protests were in progress, various schemes were indicated to be planned to intensify the resistance against the Chinese government. Glimpses of this plan were visible in the Sunday protests when the protesters highlighted the Uyghur issue. At this time, the protesters brought up the atrocities faced by the Chinese people at the hands of the government and claimed that Hong Kong also might go the same way.
Since the last few years, China has been facing a lot of criticism at the international level over the Uyghur issue. Many international institutions, countries and even the United Nations have castigated China over the issue. China has been accused of committing atrocities on 1.1 million Uyghurs living in the Xinjiang province. The United States also has imposed sanctions against China over this issue.
In this scenario, the issue being raised by the people of Hong Kong can cause another problem for the Chinese government. Chinese rulers are already disturbed that they have not been able to quell the Hong Kong protests for over six months. The analysts claim that the Hong Kong protesters have instigated Chinese rulers further by raising the issue of atrocities against the Uyghur Muslims.
The major participants in the Hong Kong protests were students and youth. But now, it is observed that people from other age groups have also been joining the agitation, and this will only add to the woes of the Chinese government and the pro-Chinese administration in Hong Kong.