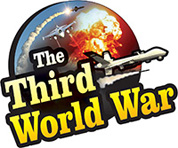 California: Microsoft has decided to assist the Pentagon to ensure that the US military does not lag in the race of Artificial Intelligence and that the US military has state-of-the-art technology. The cooperation between the Pentagon and Microsoft is increasing, and only two days ago Pentagon entered into an agreement with Microsoft for the purchase of the latter's Hololens at the cost of $480 million. But the Microsoft employees have raised their eyebrows over the cooperation with Pentagon.
The US study groups had claimed that the US military was lagging on the technology front as it has been engaged in counter-terrorism activities over the last few years. The study groups had even warned that the United States could lag behind Russia and China in the technology sector as a large chunk of the defence budget was being spent on counter-terrorism activities. US President Trump had announced a special provision for advanced technology while presenting the defence policy at the beginning of the year. At the same time, he had appealed to the US companies leading in the information technology sector to assist the Pentagon.
Against this background, Microsoft Chairman Brad Smith announced supply of the best available technology to the US military. Saying 'Artificial Intelligence will become very important in the future' Smith clarified that Microsoft would be cooperating with the US military in the technology sector. While talking about the displeasure among the employees and officials regarding cooperation with Pentagon, Smith tried to alleviate the displeasure saying 'Some of the company personnel are uncomfortable saying Microsoft should not cooperate with the military in any way. But now is the time to help the US military.'
Last week Pentagon and Microsoft agreed worth $480 million. Pentagon had invited bids from small and big companies in the technology sector for the training of its soldiers. Microsoft's Hololens won the bid. Pentagon has said that with the help of Hololens the US soldiers can train in and understand the situations in the war zone. Hololens creates an illusionary war zone. This is considered a significant development for the US soldiers.
But a few Microsoft officials had expressed displeasure over cooperating with Pentagon. A few days ago, Google had also initiated efforts to establish technology-related agreements with the Pentagon. Google was to supply special technology to the Pentagon to store the data of the defence department. But Google had to back out as its employees took an adamant stand against this cooperation.