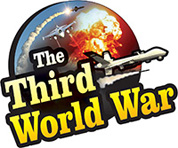 Washington/London: "The Islamic Republic is in danger. Do whatever it takes to end it. You have my order," Iranian supreme leader Ayatollah Khamenei ordered the security agencies. One thousand five hundred people were killed in the action that followed. This shocking information was revealed by three officials from the Iranian internal security department while talking to a news agency. The United States has given a vitriolic reaction against it and special envoy Brian Hook demanded that the international community should take action against the Iranian leaders perpetrating the massacre.
Last week, Amnesty International, an international voluntary organisation, published a report regarding the protests in Iran. The report said that 304 people were killed in the protests by the Iranian people, against the Khamenei-Rouhani government over the fuel price hike issue. However, it is proved that the information in the Amnesty International report was incorrect, following the revelation by the three Iranian internal security officials to the international news agency. These officials gave detailed information regarding the situation in Iran while talking to the global news agency.
Spontaneous protests were held in Iran on November 15, against the enormous fuel price hike. After that, on the next day, more significant protests were held in the other cities of Iran, in support of these protests. More than two hundred thousand people took to the streets, in 150 cities, to express their anger against the government, led by the supreme leader Khamenei. The official said that slogans like 'Overthrow the Islamic regime in Iran and bring Reza Pahlavi back.' were given during the protests.
Upset with this, supreme leader Khamenei called for an urgent meeting of the senior military commanders along with President Rouhani. In the meeting, Khamenei expressed anger over burning of his photographs and damaging his effigies, during the protests. All the three officials said that Khamenei issued orders, 'Iran is going through a crisis and do whatever it takes to quell the protests. These are my clear orders to you. But if the protests don't stop despite this, all the leaders and officials will be held responsible.'
One thousand five hundred people were killed in action taken by the security agencies in various cities, following these orders. These include 17 children and 400 women. The officials informed that the dead also add a few soldiers from the Iranian security agencies. Videos of these actions taken, by the Iranian security agencies had been published in the western media. The Iranian government and Revolutionary Guards have refused to comment on the information revealed by their own officials, to the international news agency.
But the United States has highlighted the issue. "The information published regarding the Iranian protests cannot be ignored. Crushing the opposition has been the Iranian strategy to date. This is a massacre and the international community should corner Iran for this and take action against the people responsible for the massacre," said Hook.