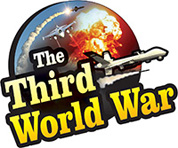 Riyadh: Nine people, including one Indian citizen, were injured, in one more attack, by the Houthi rebels from Yemen, on Abha airport in Saudi. Saudi and United Arab Emirates military unit published that the Houthi rebels used a drone to carry out the attack. This is the sixth attack on this airport by the Houthi rebels, in the last one month.
The incidents of attacks on Saudi, by Iran, supported Houthi rebels, have increased. The Abha airport close to the Yemen Border is becoming a target of these attacks. Last month, flight operations at this airport had been suspended for a few hours, because of these attacks. However, the Saudi agencies informed that the attack on Tuesday did not affect the flight schedules.
Colonel Maliki, the spokesman of the Joint military of Arab-Gulf countries, accused the Houthi rebels of violating the international code, by attacking an airport. Colonel Maliki also announced that strong attacks would be launched against the Houthi rebels, in retaliation.
Meanwhile, the US agencies had already warned that Iran would carry out attacks on Saudi, through its affiliated organisations in Yemen.