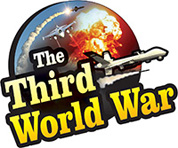 Tripoli: The rebels led by General Khalifa Haftar, against the Libyan government have initiated airstrikes on capital Tripoli. These attacks started after the Libyan government, and its affiliate groups took control of the city of Gharyan. It is reported that the rebels have been targeting locations in Tripoli, using fighter jets and drones. The Libyan government has accused the Arab-Gulf countries of assisting the rebels in these airstrikes.
Rebel leader General Haftar had announced to free capital Tripoli from the hands of the Libyan government. The rebels led by General Haftar initiated a conflict against the Libyan government, for the last two months. The rebels had succeeded in acquiring large portions of Tripoli and had claimed to free the entire city, from the clutches of the Libyan government.
But last week, General Haftar, infuriated by the capture of the strategically important Gharyan City, by the Libyan government, ordered attacks on Tripoli. The rebels issued an order for the civilians in Tripoli, not to leave their houses, as the airstrikes will be intensified further. Five Libyan soldiers were killed in the attacks carried out by the rebels, in the last 24 hours.
A broad base of the Libyan military has been targeted by the rebels as also the solitary Mitiga airport. As per the information published by the Libyan government, the rebels used F-16 fighter jets, for these airstrikes. The government sources claimed that fighter jets from Egypt and the United Arab Emirates also participated in the attack.
Before this, the government had accused Egypt and the United Arab Emirates of supporting the rebels and supplying arms to them. The government had blamed Egypt and the United Arab Emirates of violating the international code by providing arms to the rebels and creating instability in Libya.
After overthrowing the rule of the Libyan dictator Muammar Gaddafi, in 2011, the United Nations had installed a coalition government in Libya. But since the last few years, General Haftar has established a parallel government in Libya that refused to recognise this government. This has given rise to a fierce military conflict in Libya.
Terrorist groups affiliated to IS and Al Qaeda have also been trying to establish their influence in the country. At the same time, thousands of Libyan citizens, given instability and terrorism, are running towards the European countries, and this immigrant influx is becoming a significant problem for the European countries.