New Delhi: A government panel is said to have advised the closure of businesses dealing in the buying and selling of cryptocurrency as also of cryptocurrency exchanges operating in the country. While the 'Bitcoin' hits a new high, with its value growing 200 percent in the course of the past seven weeks, the number of Indians investing in a currency like the Bitcoin, too escalates demonstrably. It is on this background, that the government appears to have set about measures to curb cryptocurrency transactions.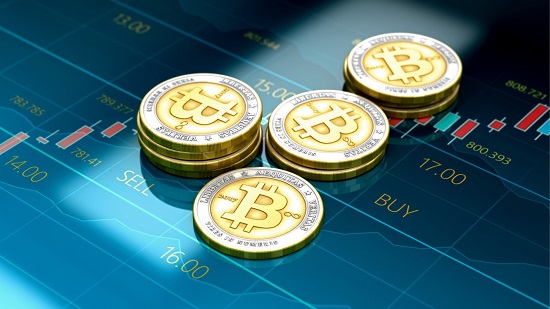 Last month, China enforced a ban on the buying and selling of cryptocurrency resulting in the complete closure of 'cryptocurrency' dealings from the 1st of November this year. A government panel has recommended that a closure on the same lines be effected in India. The details of this matter are, however, not available yet. Meanwhile, the rate of the 'Bitcoin' rockets sky high and at a huge pace. It was a mere three months ago that the 'Bitcoin' was valued at Rs 1.79 lacs and on Thursday last, it had already raced to Rs. 4.54 lacs. The spike in its worth has drawn several Indians to invest in this 'cyptocurrency' and the number of such investors too is rapidly mounting. On this backdrop especially, the recommendation that the panel has proposed to the government, assumes increased significance.
'Zebpay', the Bitcoin Exchange conducting Bitcoin trade in India, reports that as many as two thousand five hundred people in India, download the 'Zebpay' apps each day. Also, a 'Forbes India' report states that the number of 'Zebpay' users shoots up by two hundred thousand every month. It is found that India has fourteen or fifteen such Bitcoin Exchanges and a further rise in this number is expected in the coming months. Entirely online, these transactions as also the trade in this currency do not happen to fall under any domain of control as such, which, it has been very often observed, makes them an easy and attractive prey for criminals.
The 'Bitcoin' is found to be the currency of choice for drug traffickers and arms smugglers. In instances of cyber attacks, the ransom demanded has been in the form of Bitcoins. This cryptocurrency could possibly be used for money laundering purposes as well. In India, though transactions in this currency may not be recognized, they are not banned either and so Bitcoin dealings continue. That 'the Reserve bank of India' is, at present, unable to keep tabs on such transactions, is indeed cause for serious concern. It has been noted also, that these transactions violate to a very large extent, the 'Foreign Exchange Management Act' (FEMA). Reports to the effect that the government was therefore considering the formation of a control system to keep Bitcoin trade in check, were also published.
In the light of the increasing public inclination towards cryptocurrency, the Reserve Bank of India is reportedly mulling a plan to ban all other cryptocurrency and to float its very own.