Tehran, 03 Nov 2017: Iran will use Bitcoin for domestic transactions. Iranian Deputy Minister of Information and Communication Technology, Amir Hossein Davaee made this important announcement that 'detailed study and research was being conducted and the necessary preparations for the use of Bitcoin were underway'. This announcement of use of Bitcoin by Iran, that is facing US sanctions, has caught raised the eyebrows of many analysts.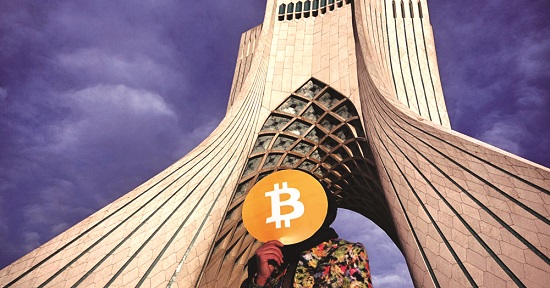 All the domestic transactions in Iran are conducted in 'Iranian Riyal', it's national currency, while for foreign transactions US Dollar and other foreign currencies are used. But after imposition of sanctions by US, Iran has taken lead to eliminate the US Dollar from its transactions with Russia and China. In this backdrop, Davaee has given this information to a news daily.
Preparations are also underway to put the required infrastructure in place for use of Bitcoin. Iran's Deputy Minister has also said that while providing the infrastructure, it is necessary to pay attention to the concerned economic issues. Davaee said that various departments and systems have been made functional to analyse how the use of Bitcoin could be helpful for Iran.
It has emerged that Iran's Information and Communication Technology Ministry has been conducting research, even before making an announcement about the Bitcoin. Technology will have to be employed on a large scale in the use of Bitcoin and instructions to fast track this have already been issued. With all this, Iran seems to be in a visible hurry to start use of Bitcoin.
Just a month back, Nima Amirshekari, the chief of 'Electronic Banking' department at the 'Monetary and Banking Institute' had hinted of Iran positively looking at the use of cryptocurrencies. Amirshekari also said that the 'Central Bank of Iran' is aiming to set the regulatory framework on digital currencies by the end of September 2018. Amirshekari said that the Central Bank of Iran does not see Bitcoin as a fraudulent currency and claimed that it is rather something that can be controlled.
In the meantime, just a few days back, US has imposed fresh sanctions on Iran. Moreover, there are strong possibilities of US further hardening the sanctions. Considering this, Iran is preparing to face them and the positivity that Iran has displayed towards Bitcoin seems to be part of these efforts.