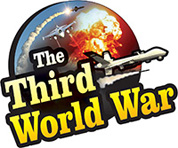 London/New York: It is evident on the international level that the intensity of the Coronavirus epidemic, which has locked down China, the second largest economy of the world, is increasing by the day. While there is a steady rise in the number of deaths and people infected, the negative impact is apparent in the global economy and crash has been reported in the oil prices and stock markets. At the same time, the rate of gold, considered to be a safe investment is increasing and gold rates have reached a high of USD 1,590 per ounce in the trades on Tuesday.
China is the largest importer of crude oil and imports nearly 1.3 million barrels per day. But following the Coronavirus epidemic, there is a reduction of nearly 400,000 barrels in Chinese oil imports. This has reduced the demand for oil and the rates have crashed. The crude oil rates declined to USD 56 per barrel on Tuesday. The US crude also dropped to USD 51 per barrel. The crude oil prices have seen a decline of nearly 20% since the outbreak of the Coronavirus epidemic.
Against this background, the World Trade Organisation (WTO) has predicted a decline in international trade in the year 2020. There was a 0.2% decline in international trade in the last quarter of the previous year. The WTO claimed that there could be a further decline because of the Coronavirus epidemic in China. The sources informed that there was a significant downward trend seen in the Asian and European stock markets on Tuesday.
Meanwhile, a group of European entrepreneurs have claimed that the global pharmaceutical sector may take a significant hit because of the lockdown in China. China is the leader in the pharmaceutical manufacturing sector.
Apple, a leading smartphone company, has predicted a major hit for its business in China.