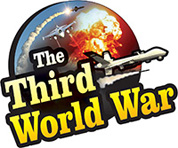 Warsaw/London: Poland, an important country and a leading economy in Europe, repatriated 100 tonnes of gold. The Polish central bank, 'National Bank of Poland' informed that this step has been taken to increase the capacity of the national economy. But the analysts have claimed that the crucial factors behind this repatriation are the uncertainty in Europe over Brexit and the recessive trend in the global economy, because of the trade war.
Adam Glapiński, President of the National Bank of Poland, informed 'Gold is the symbol of the strength of the country. Henceforth, Polish Gold will be kept in possession of the central bank of the country. If the situation is found to be more appropriate to keep the gold in the country, more gold will be brought back in the future.' After repatriating 100 tonnes of gold from the Bank of England, the Gold reserves of Poland have gone to 228 tonnes.
Poland has purchased 125 tonnes of gold in the last two years. This polish Gold purchase is following the footsteps of certain selected countries in the global economy. Along with Poland, eastern European countries, Serbia and Hungary also have adopted the policy to purchase gold. As per the information given by the Serbian central bank, 9 tonnes of gold was purchased in October at a total cost of € 400 million.
A report published by the international group, 'World Gold Council', says that the rise in the Gold purchase continued in the year 2019. For this, the highest contributing factors are the increasing investment in Gold related funds and purchases by the central banks of various countries. The rising Gold demand points to economic uncertainty and as per analysts, the strain of the US-China trade war is being felt in the global economy.
Poland now is included in the countries having the maximum demand for gold along with Russia, China and India.