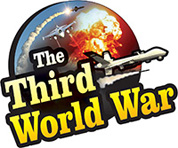 Jerusalem: Israeli Internal Security Minister Gilad Erdan announced that 'It is necessary to impose a short-term lockdown to win over the Coronavirus pandemic and avoid loss of lives. The Israeli police should be prepared for this.' The Israeli health ministry too said that a lockdown might be necessary to stop the spread of Coronavirus.
Israel has reported 427 cases of Coronavirus and 11 people have recovered from the disease. Although not a single death has been reported from the virus so far, the Israeli agencies had started taking efforts in this matter since a long time. Israel has deployed tight security at the airports and has created a huge facility to isolate passengers coming from South Korea, Japan, Italy and other European countries, including China.
The internal security ministry has increased the activities as 427 cases have been reported despite these precautions. On Tuesday night, the Internal Security Minister Gilad Erdan held discussions with the senior officials of the security agencies and advised them to be prepared for a lockdown. Erdan expressed confidence that this lockdown will not be for a long duration. Erdan said that this action was necessary to stop the spread of the virus.
Meanwhile, Isaiah Arkin, a scientist from Israel, gave some different information regarding the Coronavirus. The analysts and scientists from the western countries are claiming that millions of people will die in the pandemic. But Arkin expressed confidence that millions will not die in the pandemic while talking to a news agency. Arkin also said that just like the United States and other countries, if public gatherings are banned and people are convinced to stay at home, the virus will not spread.
Arkin claimed that Coronavirus and SARS, which hit the world in 2002, have an 80% similarity. He also said that the Coronavirus influence also would reduce in the next few weeks, just like the SARS virus. Reports had been received that the Institute for Biological Research in Israel had succeeded in developing a vaccine for the Coronavirus. Israel has not officially confirmed the reports.