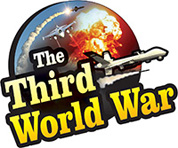 London: The new British Chief of Staff has warned that Russia is more dangerous for the United Kingdom and its allies than the IS and the Al Qaeda. The new Chief of Staff General Mark Carleton-Smith warned that the United Kingdom could not remain complacent about the Russian threat to its security and also cannot afford not to act against it. A few months ago, the British Defence Minister had expressed concern while mentioning the Russian threat, that the activities of President Putin can be a reason to spark the Third World War.
General Smith, the Director of Special Forces, was promoted to the post of Chief of General Staff. He presented his position about the threats to the British security while talking to the media.
'Russia is consistently increasing its military strength to expand its interests. It includes sectors at the bottom of the oceans too. Russia has increased its prowess in the cyber sector, and it is using it very wisely. Russia is consistently on the look-out for soft targets and keeps moving to hit those targets,' the New British Chief of Staff underlined the Russian threat.
General Smith warned that Russia is undoubtedly the biggest threat to British security. This is a bigger threat than the threats perceived from terrorist organisations like Al Qaeda and IS. The United Kingdom cannot remain complacent about the Russian threat. At the same time, it cannot accept a policy not to retaliate against the Russian threat. The British officer also warned that if Russia has to be replied in the conventional military way, there is no alternative to the NATO.
Russia has reacted strongly against the statements of the British officer. Russian Foreign Minister Sergei Lavrov has sarcastically suggested that the ability and the ideology of this officer need to be examined. At the same time, he also alleged that the United States was using the terrorist organisation IS to topple the Assad government in Syria.
A few months ago, British Prime Minister Theresa May had announced that Russia was behind the Novichok attack in the United Kingdom. She had also warned that the United Kingdom would be taking a stern stand to retaliate against these Russian activities and it was indicated that there would be provisions for action against Russian businessmen and groups as well as the cyber-attacks. British Defence Minister Gavin Williamson had also announced of instituting an Offensive Cyber Force to retaliate against the Russian cyber attacks.