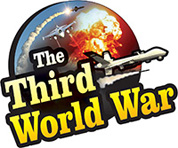 The Hague: Over the last few years, the incidence of Ransomware attacks has increased and various countries have been found to be involved in these attacks, warned the cyber report released by Europol. A few days ago, Iranian hackers attacked the Oxford, Cambridge and other universities in the United Kingdom and stole sensitive information.
Europol, the police agency of Europe, recently published the '2018 Internet Organised Crime Threat Assessment' report. The report lists in detail the information about the increased extent of cyber-attacks and their types. It notes that the Ransomware and DDOS attacks constitute a major proportion of cyber-attacks.
Highly sophisticated technology is being used in these cyber-attacks and the report expresses concern that this makes it increasingly difficult to identify the hacker, criminal group or the country behind the attack.
The report mentions 'Wanna Cry' and 'Not Petya' in the ransomware category, saying that these attacks were not carried out by any hackers' group, but were directly carried out by some countries. The threat of similar attacks is increasing, warned the Europol. The Wanna Cry attack had hit more than 200,000 installations in more than 150 countries. It was exposed that North Korea was behind the attack.
The Not Petya attack targeted large companies in the United States and Europe. It is claimed that this attack categorised under Ransomware, caused a loss of billions of dollars. The US and UK companies have blamed Russia for this attack. There have been consistent accusations against China for the cyber-attacks occurring in the United States over the last few years.