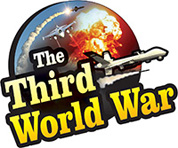 Canberra: Australia will be joining the front, formed by the United States with its allies, against Iran, for the safety of freight movement in the Persian Gulf. Australian Prime Minister Scott Morrison announced that soon an Australian warship would be leaving for the Gulf. Australia has indicated sending fighter and surveillance aircraft along with the warship.
Australian Prime Minister Scott Morrison justified the deployment of the warship saying 'Since the last month, the developments in the Strait of Hormuz are increasing the security concerns. The Australian interests could be under threat, given the destabilising developments in the Persian Gulf.' the Australian Prime Minister pointed out that the oil movement through the marine sector could come under threat.
Morrison said 'Therefore, Australia is all set to participate in the international naval front, formed by the United States and allies, to safeguard its interests.' The Australian Prime Minister informed that 15% of the crude oil and 30% of the refined oil, required by Australia, comes through the Persian Gulf. Prime Minister Morrison further added 'In the scenario, Australia is making this deployment, in the Persian Gulf, for freedom of marine transport and safeguarding the national interest as per international laws.'
Prime Minister Morrison clarified that the deployment of the Australian warship in the Persian Gulf would be of a permanent nature. Morrison claimed that the warship would return home as per the defined time-table. The Australian warship will leave in the next few days and join the US and British warships already deployed there. The Australian media claimed that additional military units, fighter jets and surveillance aircraft would also be sent to assist the warship.
Since the last two months, six oil tankers came under saboteur attacks in the Persian Gulf. The United States and its Gulf allies are accusing the Iranian Revolutionary Guards of being responsible for these attacks. Moreover, Iran had shot down a US drone. Iran also abducted two foreign oil tankers from the Persian Gulf.
The United States appealed to its allies to form 'International Maritime Security Construct' (IMSC) against Iran, accusing that the Iranian activities have threatened the security of the freight movement through the Persian Gulf. Following the appeal by the United States, Saudi Arabia, United Arab Emirates and even the United Kingdom have deployed their warships in the marine sector.