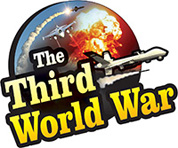 Canberra: Joint war exercises between the United States, Japan and Australia are to commence in two days. Australia claimed that these were very important for the security of the Indo-Pacific region. In this scenario, a Chinese 'Spy' destroyer has reached the marine region near Australia, to spy on the war exercises. The Australian navy has warned that they are closely following the activities of the Chinese destroyer.
War exercises are being held, for two weeks, in the Australian marine region, from 11th of July. 25,000 soldiers from the United States and Australia are participating in the exercises. Amphibious ships equipped with fighter jets and helicopter from the United States, Australia and Japan, also will be participating. These war exercises are held twice a year. The Australian navy said that security of their interests in the Indo-Pacific and inspecting the readiness for counter-terrorism actions are the objectives of these exercises.
The Australian navy informed that just with two days to go for the exercises, a Chinese destroyer was found to have reached near the marine region. This destroyer of 815G Dongdiao class,is an auxiliary General Intelligence, espionage ship. Lieutenant General Greg Bilton clarified that this ship was anchored in the marine region of Papua New Guinea.
The rules of the United Nations permit other countries to watch war exercises of any country from international waters. But the Australian military analysts and media are alleging that China is too frequently spying on the war exercises held by the United States and Australia. Chinese destroyers had spied on the Pacific Rim and Talisman Sabre war exercises, before this.
Meanwhile, since the last few days, Australian Prime Minister Scott Morrison openly opposed the Chinese activities in the South China Sea. At the same time, Australia has also increased the patrolling and marine exercises in that region. Infuriated by this Australian position, a few months ago, China had sent its destroyers near the Australian maritime region. At the same time, China also is making moves to set up a naval base in Vanuatu, a country close to Australia.

Australia should acquire nuclear capabilities to face China, appeal military analysts
Hugh White, an influential military analyst in Australia, appealed 'Australia should increase its weapon readiness to counter the increasing Chinese influence in the Indo-Pacific region. Australia should acquire nuclear weapons to counter China.'
Australia should take note of the increasing Chinese might and should not depend on the United States for protection. White, while talking to a news channel, said that there is no harm in Australia, increasing its level of weapons readiness and acquiring nuclear weapons to counter China.