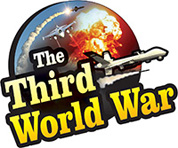 Canberra: US Ambassador to Australia, Arthur Culvahouse warned 'China is implementing a policy of trapping the Pacific countries in the vice-like grip of unsecured loans. Although the funds are attractive and easily available to these countries, it is necessary to understand the conditions attached to the loans thoroughly.' At the same time, he reminded that it becomes the responsibility of the United States and its allies, to inform the other countries, of the malicious Chinese policies.
Chinese President Xi Jinping announced the ambitious One Belt One Road (OBOR) scheme in 2013. This scheme was believed to be a symbol of the growing Chinese ambition to dominate. The scheme, envisaging an investment of $1 trillion and participation of more than 50 countries, from different parts of the world, was predicted to be decisive in establishing Chinese influence at the international level. Under this scheme, China started movements, to increase its influence even in the Asia-Pacific region.
China provided assistance and loans of nearly $2 billion to eight island nations, in the region. In return, China is trying to acquire strategic locations and natural resources in these countries and also interfering in local politics. The United States opened a front against this Chinese policy and has initiated steps to restrain China with assistance from India, Japan, Australia and New Zealand.
Australia, Japan and the United States have created independent agencies to provide aid to the countries in this region and have indicated that a provision of $1 billion will be made for this purpose.
New Zealand too, announced the Pacific Reset policy last year and declared a provision of $500 million, for the countries of the region. Given this, the US Ambassador to Australia has once again brought, the issue of the Chinese loans,to the anvil.
A strong reaction has been received from China regarding the statements of the US Ambassador. Lu Kang, the spokesman of the Chinese foreign department, expressed displeasure that the US officials are consistently misrepresenting the issue of the Chinese funding in the Pacific region. The Chinese spokesman also said that the US officials need to change their outlook regarding the issue.