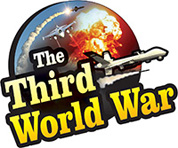 Ouagadougou: 122 people were killed in a terror attack, in the Arbinda area, in northern Burkina Faso. The dead include 35 civilians and 80 terrorists. Local sources expressed a possibility of involvement of terrorist organisations in the attack. This becomes one of the fiercest terror attacks over the last five years.
The fierce attack, in the Arbinda City, in the Soum Province in northern Burkina Faso, was launched by terrorists, who came on motorcycles. The terrorists fired indiscriminately on the military base and civilians in Arbinda. Thirty-five people were killed on the spot. The Burkina Faso government informed that these included 35 women. 80 terrorists were killed in the retaliatory action by the Burkina Faso military. Seven soldiers were also killed in the encounter.
The encounter between the military and the terrorists lasted for a long time. Burkina Faso President Roch Marc Christian Kabore announced that the soldiers demonstrated exemplary bravery, to eliminate all the terrorists. President Roch said that 26 people, including 6 civilians, were injured in the attack. No organisation from Burkina Faso or the Sahel region has accepted the responsibility for the attack.
There is a significant presence of Al Qaeda and IS-affiliated terrorist organisations, in Burkina Faso. These terrorist organisations carry out frequent attacks in the country. But no organisation has come forward to accept the responsibility for any of these attacks. Therefore, the security agencies in Burkina Faso have expressed a thick possibility that one of these organisations is responsible for the Tuesday attack.
In 2013, a massive counter-terrorism campaign was launched in the countries Burkina Faso, Niger, Mali, Mauretania and Chad, under the leadership of France. 600 terrorists were killed during the campaign. The terror attacks had stopped for a certain period after this. But since the last few years, the terrorists are on a rampage in the Sahel region.
14 people were killed in a terror attack carried out on a Christian Church, in Burkina Faso, at the beginning of the month. Last month, the military killed 32 terrorists in an action in the Bam and Loram provinces. The main factor behind this increase in the terror attacks is said to be the increasing influence of the terrorist organisations from neighbouring Mali.