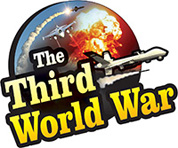 Tehran: Iranian Foreign Minister, Jawad Zarif accused 'The United States intends to capture Iran in the trap it has set, with the imposition of sanctions. But under this disguise, the 'B' team of President Trump, is preparing to break Iran into pieces.' Elections are scheduled to be held in Iran, and the Iranian Foreign Minister claimed that this 'B' team of President Trump, is conspiring to overthrow the incumbent government.
While speaking at a function, after two days of the announcement of sanctions by the United States, the Iranian Foreign Minister made serious allegations, against President Trump. The Iranian Foreign Minister accused that President Trump does not want to fight a war against Iran and therefore, he has taken the decision to impose harsh sanctions against Iran. President Trump is apprehensive that if he declares war against Iran, the conflict will start in the Gulf and the United States will have to bear a cost of $7 trillion. Zarif reminded that President Trump had said this, during his presidential campaign.
Foreign Minister Zarif claimed 'Therefore, US President Donald Trump prepared this plan to bring Iran on to its knees by imposing harsh sanctions. Trump intended to pressurise Iran further, through sanctions. But President Trump himself got entangled in the 'B' team net.' The 'B' team announced by Zarif includes US National Security Advisor John Bolton, Israeli Prime Minister Benjamin Netanyahu, Saudi Crown Prince Mohammed Bin Salman and the United Arab Emirates Crown Prince Mohammed Bin Zayed.
Trump's 'B' team has plotted to corner Iran economically to sabotage its economy. This plot can become a reality. Zarif said that the 'B' team is plotting to overthrow the Khamenei government and break Iran into pieces, against the background of the upcoming elections in Iran. Zarif claimed that Iran was anticipating such a conspiracy and that is prepared to counter it.
US National Security Advisor John Bolton had claimed that the sanctions imposed against Iran were hugely successful. This has weakened the Iranian economy, and the people of Iran are harassed because of price rise and unemployment. This discontent in the people erupted in some of the Iranian cities. People of Iran are demanding that the government should provide more attention to its citizens, rather than focusing on the upheavals in the countries Syria, Lebanon and Yemen. There is widespread criticism in Iran that people here are facing the repercussions of incorrect policies adopted by the government.
This has built pressure on the Iran government, and it is holding the United States and Israel responsible for the situation. Accusations levelled by the Iranian Foreign Minister becomes the next step in the same efforts.