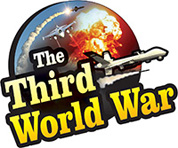 Kabul/Islamabad: The political tensions between Afghanistan and Pakistan have festered following the military conflict on the border. Pakistan has closed its embassy and visa office in Afghanistan, citing security threats to its Ambassador and the embassy staff. Afghanistan has lashed out at Pakistan by stating that all these allegations are baseless.
The Pakistan embassy in Afghan capital of Kabul informed this decision to the Afghan government on Sunday. It is being said that the Pakistan embassy will be closed from Monday due to security reasons. But the Pakistan government has not announced the period for which the embassy will remain closed. At the same time, Pakistan has alleged that the Pakistani officials and staff are being tortured by the local Afghan people. Pakistan summoned the Afghan Ambassador in Islamabad regarding the matter.
The Afghanistan government has reacted sharply to Pakistan's decision. The allegations levelled by Pakistan regarding the closure of the embassy and visa office has contradictions. There have been no lapses in the security of the Pakistan Ambassador or the senior diplomats. Therefore, the reason of security forwarded by Pakistan is a lie. At the same time, Afghanistan criticised that summoning the Afghan Ambassador is also against the rules.
Pakistan Prime Minister Imran Khan had claimed to have developed cordial relations with Afghanistan. But, since the last few days, it has been observed that the tensions between Afghanistan and Pakistan are festering. Only last week, there was a fierce conflict between the militaries of the two countries at the border. The Afghan agencies claimed to have killed the terrorists in a surgical strike who were escaping to Pakistan after attacking Afghanistan. Thereafter, the Pakistan military suffered major losses in the conflict with the Afghan military. The Afghan military has claimed that the Pakistani soldiers absconded, leaving their military posts. Thereafter, Pakistan shut down its embassy in Kabul.