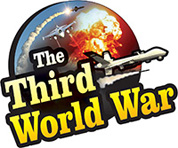 Islamabad/Beijing: It is being exposed that Pakistan has accepted many insulting terms, to receive a bailout package for its economy, heading towards bankruptcy. Bowing in front of these conditions, Pakistan has revealed the information that it has borrowed funds from China. It is revealed that Pakistan has borrowed nearly USD 6.5 billion from China, in the last one year. Other than China, Pakistan has also borrowed from Saudi Arabia and the United Arab Emirates.
Imran Khan after becoming the Prime Minister of Pakistan had promised to take steps to improve the economy. But in reality, it has been exposed, in the last few months that the Pakistan economy is heading for the worst. To stop this decline, Pakistan was left with no option other than borrowing funds from the International community. Therefore, it was being consistently being reported that Imran Khan was visiting allies of Pakistan and begging for loans.
As the loans from allies also could not improve the situation, finally Imran Khan was forced to approach the International Monetary Fund (IMF) for a bailout package. Imran Khan had severely criticised the previous borrowing from the IMF and had declared that he would never approach the IMF for funds. But backing out his promises, the Imran Khan government has secured a bailout package of USD 6 billion from the IMF.
Some stringent conditions come along with the IMF bailout package. The most important condition is not to use these funds to repay the loans taken from other countries. At the same time, the IMF had demanded that Pakistan should declare the funds borrowed from different countries in the last year. But Pakistan was avoiding to give details of the loans taken from China.
IMF taking an adamant stand against this evasive stance of Pakistan warned that IMF will not release the funds without that information. Bowing to the warning, finally, Pakistan disclosed the information regarding the loans taken from China. Pakistan has borrowed nearly USD 6.5 billion for the Karachi nuclear project and more funds under the Chinese safe deposit scheme. In the past, Pakistan has attempted to show these Safe Deposit funds, as the country's foreign exchange reserves.
But Pakistan's lie has been exposed because of the pressure from the IMF. The Imran Khan government may face major political criticism, as the figure of the Chinese loan is being exposed in the public domain and the indications are that the government may have to face hardships on the economic level, as well.
China has invested nearly USD 60 billion in Pakistan under the Pakistan Economic Corridor, and most of the investment is claimed to be in the form of a loan.