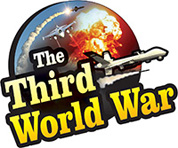 Damascus: 44 people have been killed in the alleged Russian airstrikes in Syria. As per the information received, the dead include women as well as children. The Human Rights Organisations and civil defence agencies have claimed that the Russian fighter jets carried out these attacks. But Russia has refused to accept the responsibility for these attacks.
The Russian fighter jets carried out these attacks at eight locations in the Zardana area of Idlib in northern Syria. The attacks were carried out at night in this part, which is dominated by the rebels fighting against the Assad Regime, informed a human rights' organisation from United Kingdom. However, mostly, only the civilians were killed in the attacks including 11 women and children.
The voluntary organisations are criticising that this is the first instance of civilians being killed in the Russian or Syrian attacks. More than 60 people were seriously injured in these airstrikes and the local health organisations expressed fear that there is a possibility of increase in the casualties. Earlier too, the Russian fighter jets have carried out airstrikes in Idlib .
The Russian and Syrian army has made attempts to gain control over the northern and north eastern parts of Syria, even in the past. The Russian fighter jets had carried out severe airstrikes and the Syrian army had also taken action. But Russia and Syria have failed to gain control on this part. Therefore, it is being claimed that once again, Russia is attacking Idlib. The human rights organisations are claiming to have seen the Russian fighter jets hovering over Idlib.
Russia has explicitly denied any responsibility for these attacks. The Russian defence ministry has also claimed that Russia is in no way connected with these attacks.
Russia cannot decide about Syria
'Russia cannot take decisions about Syria,' claimed Syrian President, Bashar Al-Assad. Assad made this claim during an interview with a newspaper in United Kingdom.
'There can be a difference of opinion between allies. Russia-Syria, Syria-Iran and Russia-Iran can have differences of opinion between them. But ultimately, the decisions about Syria will be taken only by Syria,' said Assad. There is no cooperation between Russia and Israel about withdrawal of the Iranian military from Syria, Assad added further during the interview. This shows that Assad is firm on the Iranian military's deployment in Syria.