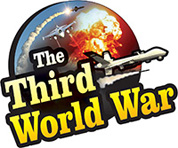 Moscow: – A whopping 8 tonnes of narcotics were seized in a massive action carried out by the Russian agencies near Moscow. The narcotics seized during the action, which was carried out in the last week, are valued at USD 110 million in the international market. This is the second major action held against the narcotics trade in the last 15 days.
A farm in the Serpukhov city, nearly 100 kilometres from capital Moscow, was raided. A lab for processing narcotics was built on a four hectares plot. Two tonnes of the synthetic drug Alpha PVP was seized during the raid on the lab. The Russian internal security ministry informed that more than 5.8 tonnes of raw materials that go into the manufacture of this drug also was seized during the raid.
This is considered to be one of the most significant actions against the narcotics trade operating in the synthetic drugs category. The Russian intelligence agencies claimed to have busted a major racket for trading these synthetic drugs over the internet. Narcotics worth more than USD 10 million were seized during that action.
As per the information given by the Russian internal security department, nearly 2 million Russians are addicted to narcotics. At the same time, it claimed that the trade of narcotics was increasing through something known as the 'Dark Net' on the internet. The sources connected to the internal security department informed that a 'Special Task Force' will be created and a massive campaign will be undertaken against the narcotics trade through the internet.
From the past few years, massive campaigns have been initiated against narcotics trade in many countries and large quantities of narcotics have been seized in the United States, Latin American countries and European countries. Aggressive campaigns have been started in the Asian countries like the Philippines, Indonesia and Bangladesh where thousands of people have been arrested in this connection. Against this background, the Russian action is significant.