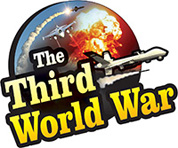 Washington: US Secretary for Defence, Mark Esper informed the US military, which was being withdrawn from northern Syria, would be deployed in Iraq for the operation against terrorist group ISIS. President Donald Trump had announced that the US military was being removed from northern Syria given the Turkish action against the Kurds in the region. Trump's decision was severely criticised globally as well as from within the United States.
Secretary for Defence Mark Esper clarified that 'The US military withdrawal has started from north-eastern Syria and would take a few weeks for completion. Land, as well as aerial means, are being used for the process. A thousand soldiers of the military unit being withdrawn will be deployed in Iraq. As per the current plan, the troops would be deployed in western Iraq.'
US Secretary for Defence Mark Esper further stated that there were two objectives behind the US military deployment in Iraq. He announced that 'Iraq's security and fight against the terrorist organisation ISIS, are the reasons for US military deployment in the region.' Esper clarified that the situation could change from the current state till the time the US completed the military withdrawal, but they would go ahead with the deployment in Iraq for now. Currently, there are five thousand US soldiers deployed in Iraq, and the unit being sent from Syria would be additional deployment.
While elaborating on the crackdown against ISIS in Iraq, Esper clarified that the United States was in discussion with the NATO allies. The US Defence Secretary indicated deciding on the matter, in the meeting scheduled for the next week. President Trump had not divulged any information on the future-plans while announcing military withdrawal from Syria. Nevertheless, with the current announcement of the additional deployment in Iraq, the United States has given clear indications that the US military would remain in the region which lies near Syria.