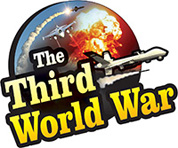 Washington: The US Senate passed a proposal to impose sanctions against the Iran supporting terrorist organisation, Hezbollah blaming that it is a threat to the interests of Israel and the United States. This will lead to a harsh action on the foreign companies and organisations dealing with the Hezbollah. The US analysts have claimed that this is a warning to Russia, who has cooperation with Iran, who is a Hezbollah supporter.
US President, Donald Trump had already submitted the proposal for sanctions against the Hezbollah to the US Senate. President Trump had alleged that Hezbollah in Lebanon is a terrorist organisation. Also, Hezbollah is getting armed under the disguise of the Syrian conflict and this Iran supported organisation is a direct threat to Israel, President Trump had criticised.
The US Senate recently endorsed this proposal from President Trump. The decision will be implemented soon and as per the information received, foreign individuals and companies having relations with the Hezbollah will be on target. This can have a direct effect on the economic and political functioning of the Hezbollah in Lebanon. But the US analysts have predicted that the Lebanese economy will not come under this threat.
Analyst Salem Zahran, a Hezbollah supporter, has claimed that the new US sanctions will not corner Hezbollah economically. The United States is preparing to act against the Lebanese and foreign transactions of Hezbollah. But Lebanon is receiving aid from Syria and Iran. Therefore, the new economic sanctions will have no effect on the Hezbollah, claimed Zahran.
Zahran further added that the economic aid from Iran, for the Hezbollah lands at Damascus airport in Syria as well as, these funds, are sent to the Hezbollah across the Syrian border. Therefore, the US sanctions will not have any effect on the Hezbollah.
But the US analysts have claimed that the US sanctions imposed on the Hezbollah are to target Russia and Iran, who are helping the Hezbollah for the Syrian conflict. Russia had justified the Iranian and Hezbollah's military deployment in Syria. As per a recent report, the Russian air defence system was providing protection to the Hezbollah locations in Syria. Therefore, Russia, who is supporting the Hezbollah in the Syrian conflict may be trapped in the US sanctions, as per the US analysts based in Washington.